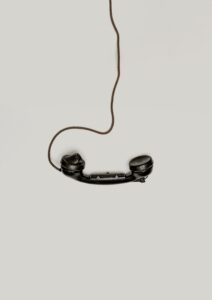 Do you relate to this known problem many salon or beauty freelancers face after COVID19?
Most of the salon or freelancers don't even have their website or no money to do market themselves. Read this interesting article from one of the beauty professional we recently helped.
I have called and emailed many potential clients over the past month or so, and NONE of them have returned my calls or responded to my emails, yet ALL of them made first contact with me, claiming to be interested in my services, claiming to be interested in an appointment with me. I think a lot of customers don't know what to do and they don't know where to look for the best salons or beauty professionals that they need.
Many of them probably think their previous salon or beauty professional may no longer be in business. Many of the business owners are afraid to look for a new salon or beauty professional at this point because their business has been shut down since sometime in March, and they have no income coming in, therefore, they have no money to be able to pay for the services they need most right now. Sure, there are some businesses out there that are making out like bandits during this crisis, but those businesses are rare compared to most other businesses that are struggling to stay open – if they are even open at all.
Some of the businesses that are open are finding it difficult to bring back the staff they had prior to this crisis This crisis may be forcing a lot of business owners to find new ways to run their businesses, and some of those changes will include allowing employees to work from home instead of coming in to the "office" like they used to do in the past. I'm sure how can I apply this is in my salon business. It's common concerns for many business owners, as it might cause an increase in expenses. After working with Shearcircle's promote & grow team, I started seeing booking in my app. I also started seeing more repeat business for my salon. I am very glad I reached out to them to help my salon business stabilize after COVID19 situation.